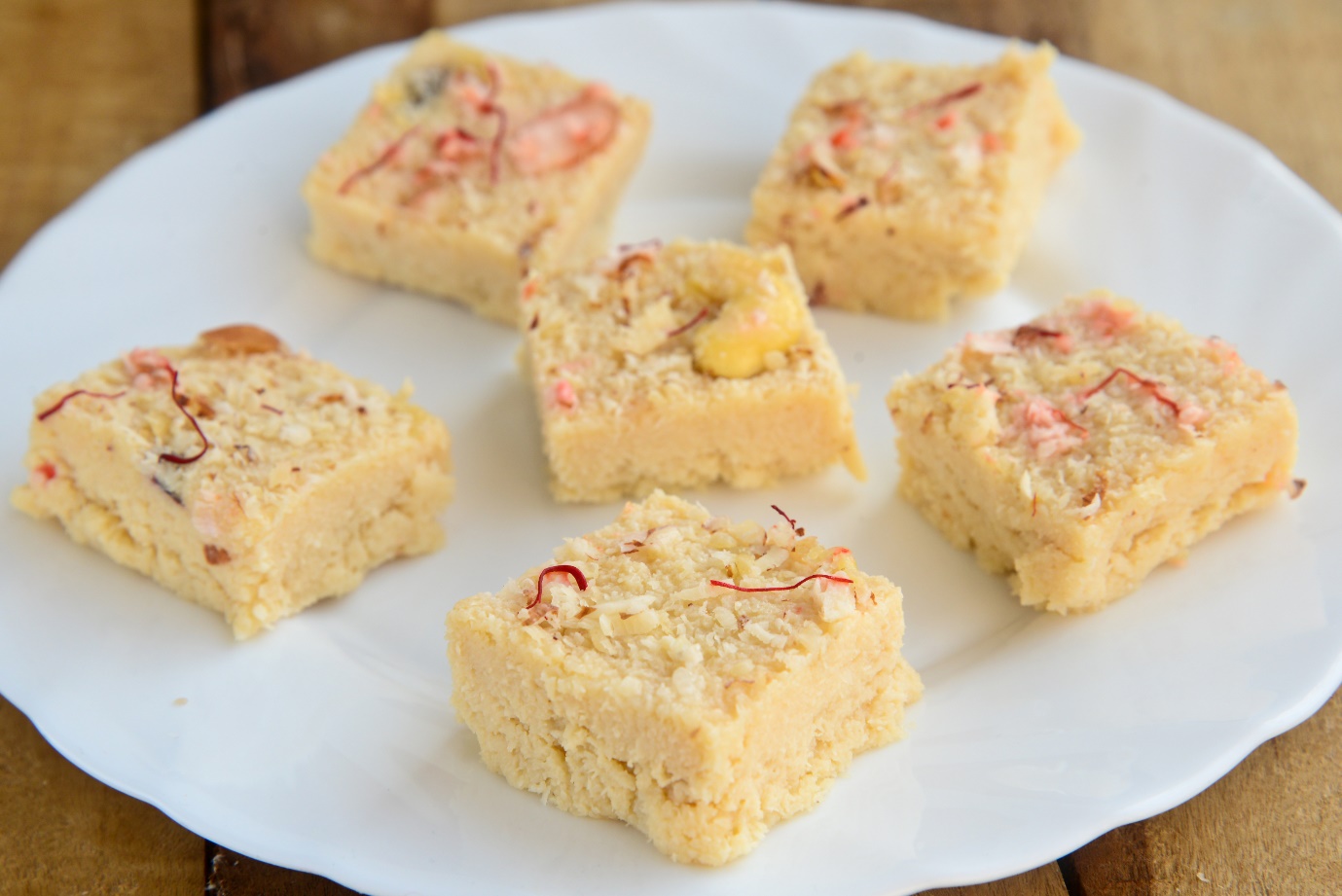 Coconut Burfi
Ingredients
400

ml

condensed milk

200

ml

unsweetened coconut milk

100

g

unsweetened powdered milk

50

g

unsweetened desiccated coconut

15

g

sliced almonds
Instructions
Gently grease the 18cm baking pan with some coconut oil. Place aside.

In a large bowl, combine coconut milk, powdered milk, and desiccated coconut.

Add condensed milk into a saucepan.

Stir in desiccated coconut mixture and cook over medium heat for 15 minutes.

The mixture should come away from the sides of the pan.

Transfer the mixture to prepared baking pan and level the top with an back of the spoon.

Sprinkle with almonds and cut into 12 pieces.

Refrigerate for 2 hours or until firm.

Serve.