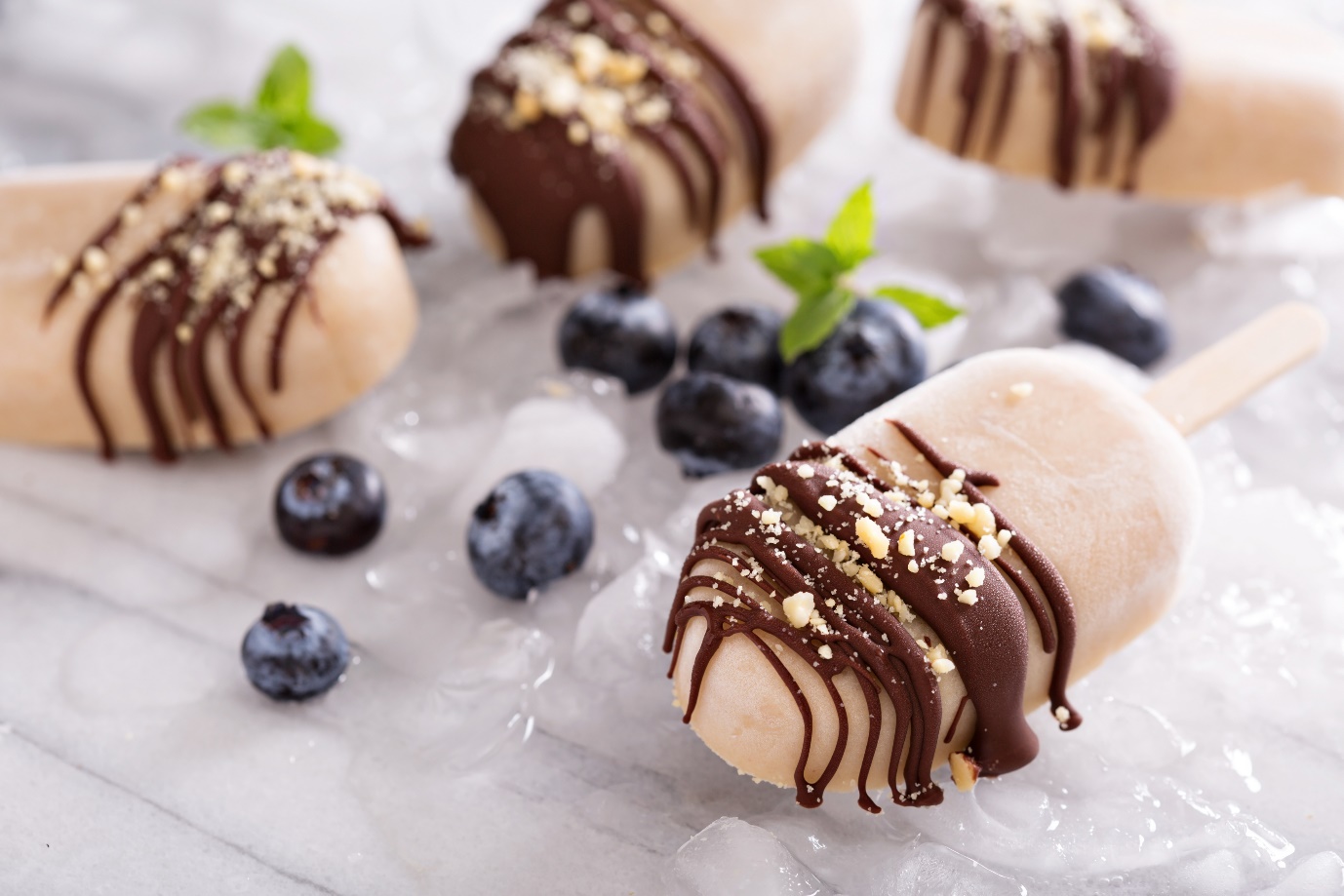 Peanut Butter Chocolate Popsicles
Ingredients
225

g

peanut butter

115

g

Greek yogurt

170

ml

unsweetened almond milk

30

g

pure honey

60

g

quality dark chocolate

75% cocoa
Instructions
In a large bowl, whisk together peanut butter, Greek yogurt, almond milk, and honey.

Pour the mixture (either directly from the bowl or transfer into a jug before pouring) into popsicle molds.

Insert a popsicle stick into the mixture and transfer the popsicles into the freezer.

Freeze popsicles for 4-6 hours.

To serve; chop the chocolate and place into microwave safe bowl.

Microwave the chocolate on high for 30 seconds. Remove and stir until runny and smooth. Repeat the process if needed.

Remove the popsicles from the freezer and run the molds under warm water for 5 seconds.

Unmold the popsicles.

Drizzle the popsicles with chocolate. Allow to stand for 1 minute.

10. Serve.